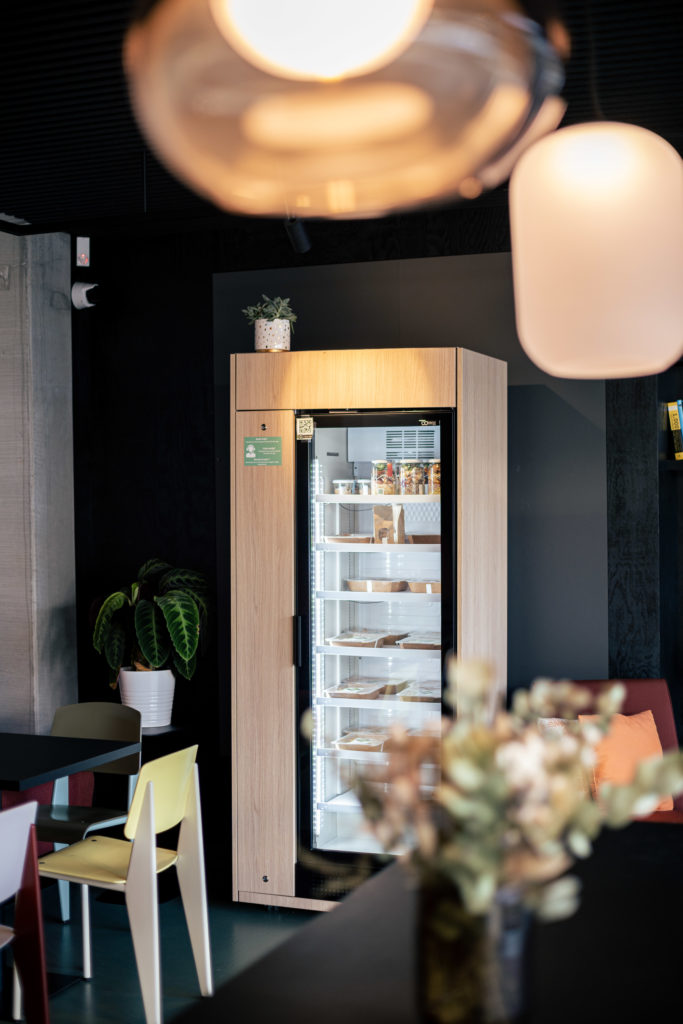 The food supplier keeps the smartfridge stocked with fresh, tasty and healthy food, 24/7. But how exactly does he do that?
The range is easily personalized by the preferences that the fridge users indicate in the app.
In addition, Foodm runs data analyses to offer the caterer sales insights and forecasts. This allows the caterer to react and anticipate to the wishes of the users even better.
The supplier can also easily give a discount on soon-expiring food, to further minimize waste. That way, we contribute to a healthier planet!