Skip to content
De voordelen
van Foodm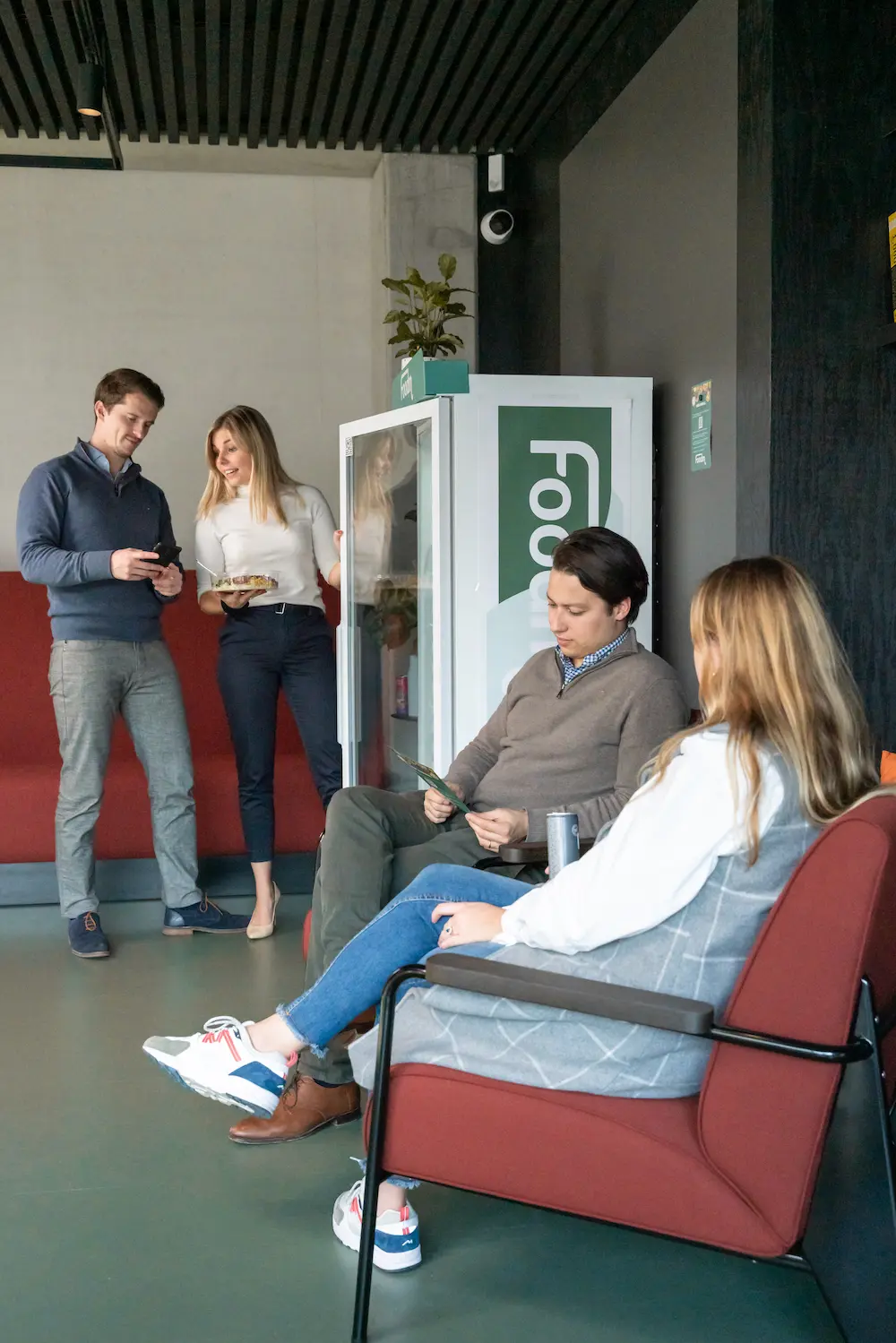 Gezellig & gezond
De Foodm frigo bevorderd het welzijn op twee manieren.
Ten eerste: gezonde voeding is één van de pijlers voor het assortiment dat je terugvindt in de frigo van Foodm.
En ten tweede: gezellig samen aan tafel schuiven maakt gelukkiger. Het biedt een momentje van ontspanning, creëert een gevoel van veiligheid en verhoogt de productiviteit. Dus door dit makkelijker te maken, zal het vaker worden gedaan, wat ook de gezondheid helpt.
Dripl zet de voordelen van gezonde werknemers mooi op een rijtje:
Voordelen voor de werknemer:
Een sterker immuunsysteem verlaagt het risico op chronische en infectieziektes
Een hoger energie-, concentratie- en productiviteitsniveau zorgen ervoor dat je je beter in je vel voelt
Een positieve werksfeer wakkert het groepsgevoel in je team aan
Voordelen voor de werkgever:
Een betere productiviteit maakt dat je team meer doet in minder tijd
Een positief bedrijfsimago verlaagt het personeelsverloop en maakt het makkelijker om het juiste talent aan te trekken
Minder kosten door ziekte of verzuim. Absenteïsme kost een bedrijf met vijftig werknemers gemiddeld €75.252 per jaar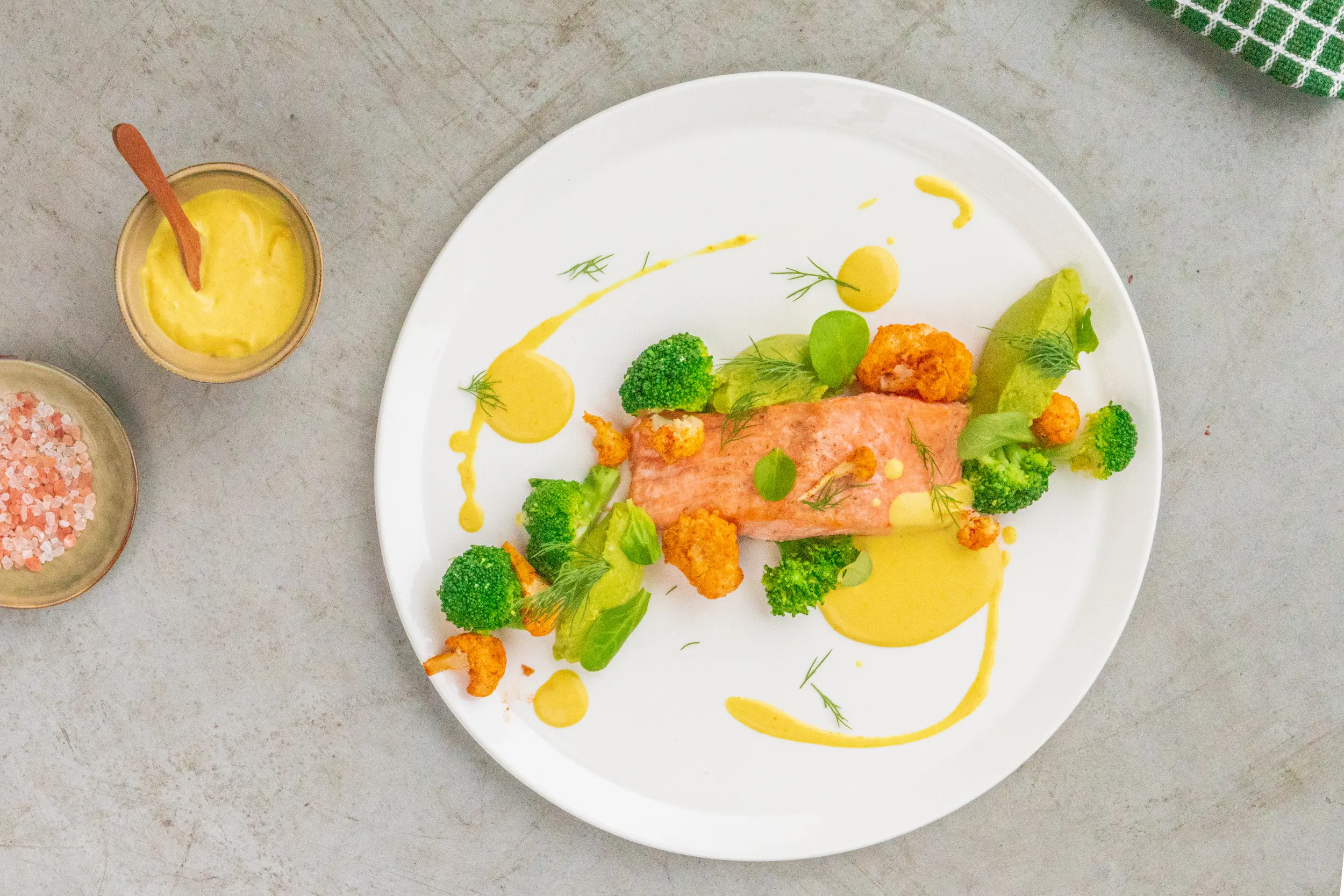 Aantrekkelijke werkplek
Mensen naar kantoor krijgen wordt steeds lastiger. Velen verkiezen telewerken en het gemak dat het met zich meebrengt. Als bedrijf zul je dus de werkplek aantrekkelijk moeten maken om mensen uit de pyjama en op de werkvloer te krijgen.
Foodm helpt om van jouw werkplek een plaats te maken om samen te komen met collega's.
Enerzijds door de aantrekkingskracht van het gepersonaliseerde assortiment aan verse, lekkere en gezonde voeding. En anderzijds omdat het het makkelijk maakt om gezamenlijk vlot een break te nemen en een snack te pakken of gezellig van een volwaardige maaltijd te genieten. Hiermee verenigd het mensen rond de keukentafel, wat de onderlinge band en bedrijfscultuur versterken.
Draag bij aan duurzaamheid
Duurzaamheid is een hot topic. Naast zorgdragen voor zichzelf vinden mensen ook zorgdragen voor de planeet steeds belangrijker. En daarmee stijgen de verwachtingen voor bedrijven om daaraan mee te werken.
Foodm maakt het makkelijk om duurzaam te handelen op het gebied van voeding. Wij werken namelijk met lokale voedingsleveranciers en hierdoor:
verkleinen we de keten tussen voedselproductie en -consumptie
helpen we de productie van voeding optimaliseren
beantwoorden we aan de nood van elke werknemer met slechts enkele leveringen per week
The war for talent
De bovenstaande drie punten zijn op zich al het nastreven waard, maar waar ze ook allemaal bij helpen is the war for talent.
Het is tegenwoordig niet makkelijk om talent aan te trekken en te behouden. Zowel het verhogen van het welzijn van werknemers, als de werkplek aantrek­kelijker maken, als duurzaamheid bevorderen zijn troeven op dit vlak.
Ook jouw werkplek
upgraden met Foodm?